I was reminiscing this morning to the days when my son was a young kiddo in elementary school. Life was simple, easy, innocent, and filled with Pokemon. A light when off in my head, and I thought, "Hey, why not blog about Pokemon? There's gotta be a load of cute stuff!"
I never thought that I'd find what I did - a market for Poke(oh!)mon Lingerie.
And so we go on an adventure with grown up Ash and Pikaboob, to try to catch the JigglyPuffs.
We'll start off with a what's marketed as a "Sexy Pikachu Boyshort." I'm not so sure if I'd have scored every night if I peeled off my sexy skinny jeans, trying to seduce my soon-to-be-lover, only to have Pi-Ka-CHU! staring him in the face. Seller
Stitch3d writes, "
Well ladies, bring out your sexy geeky side with these ultra cute boy short panties! Wow that special someone with these geeky lil panties, the look on his face will be priceless." Priceless is a nice word for it. If you really want to own these, they are available
here
at $13.00 a pair.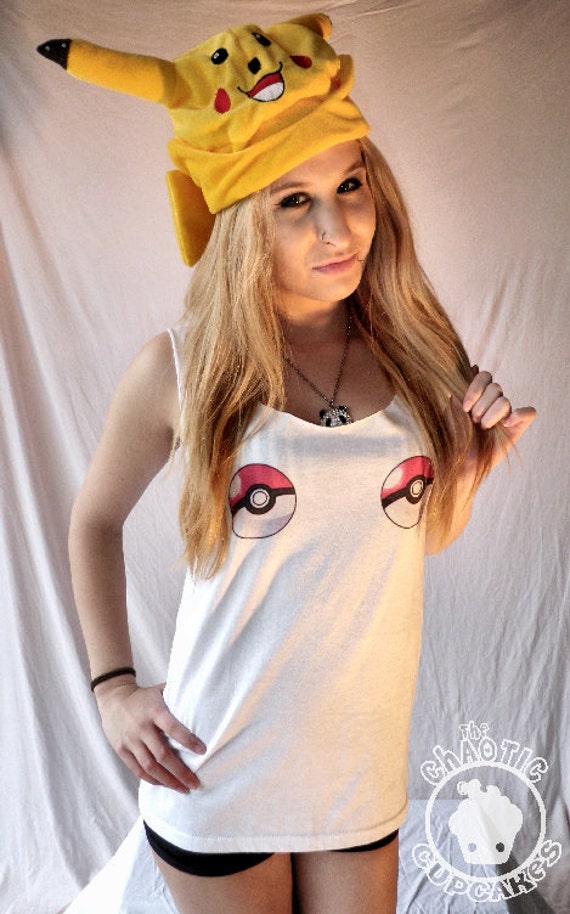 This isn't technically lingerie, but the boob placement of the pokeballs are pretty suggestive. Wanna catch my boobies? The tank is from
MoonShineApparel and is available for $18.88 here.
There's apparently quite the market for Pokemon related bras. Below is a halter made with pony beads: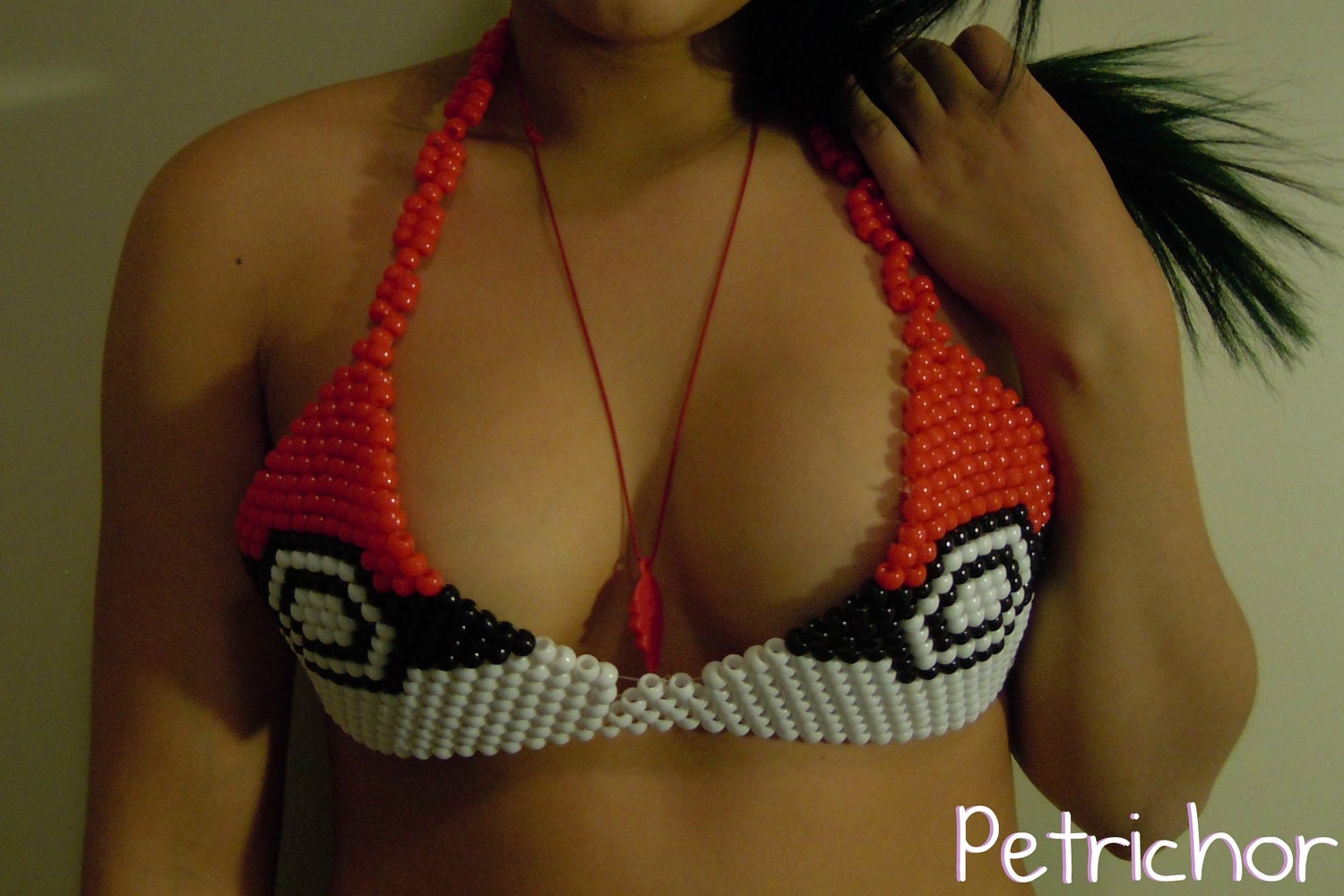 If your jiggly puffs are beyond an A-Cup, they can't be caught in
petrichorclothing's
bra. They're made to fit us more petite pokemon ladies. This particular candi-bra is available here for $35.00.
For the B-Cuppers out there, never fear! You can have your own bejeweled Togepi Pokemon Bra!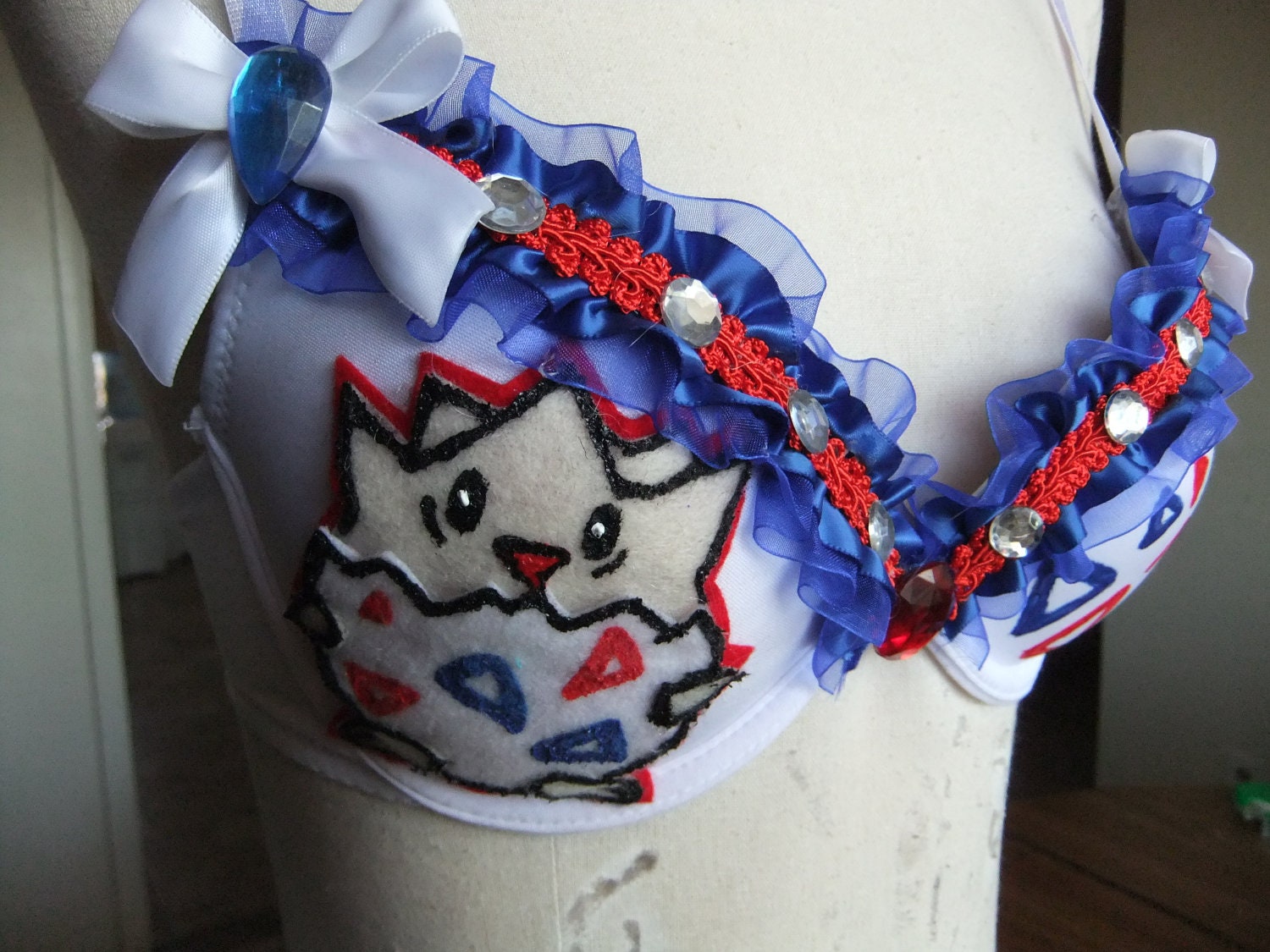 There it is! A soft, delicious Togepi just staring you in the face. Makes you want to grab him, doesn't it?
Framptastic sells this bra in a 34B for $35.00 here.
If you want to be a little fancier, and need more versatility, this bra is made to order in any size.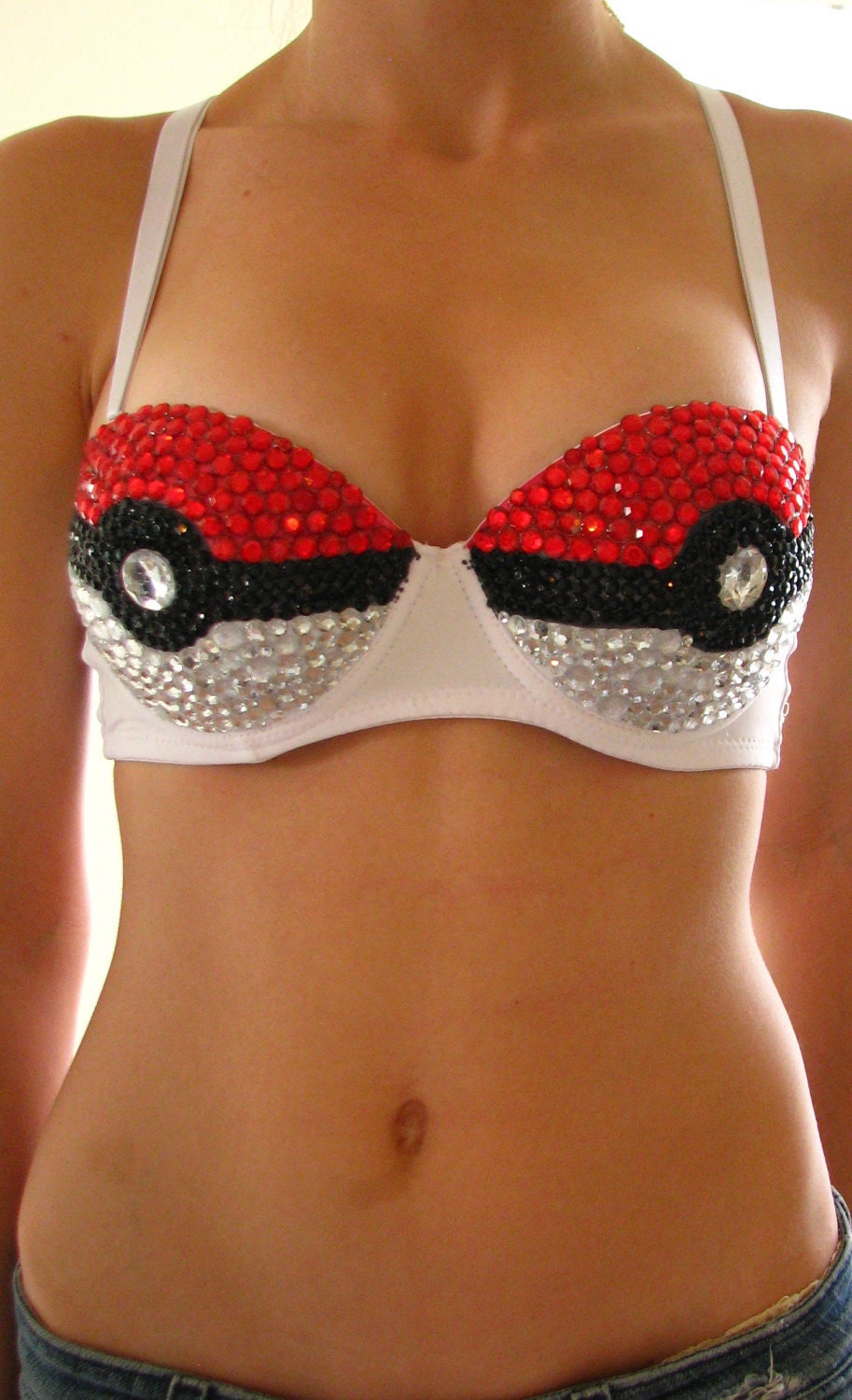 Pictured is a 34B. The Rhinestones make this bra fancy enough to wear to your friend's Pokemon-Themed wedding, and seductive enough to overthrow any Ash with your Trainer skills, therefore winning his badge...of love. The city's name is
NeonWonderland and you can buy your pokeboobs for $60.00 here.
Last but not least...why, a Pikathong of course!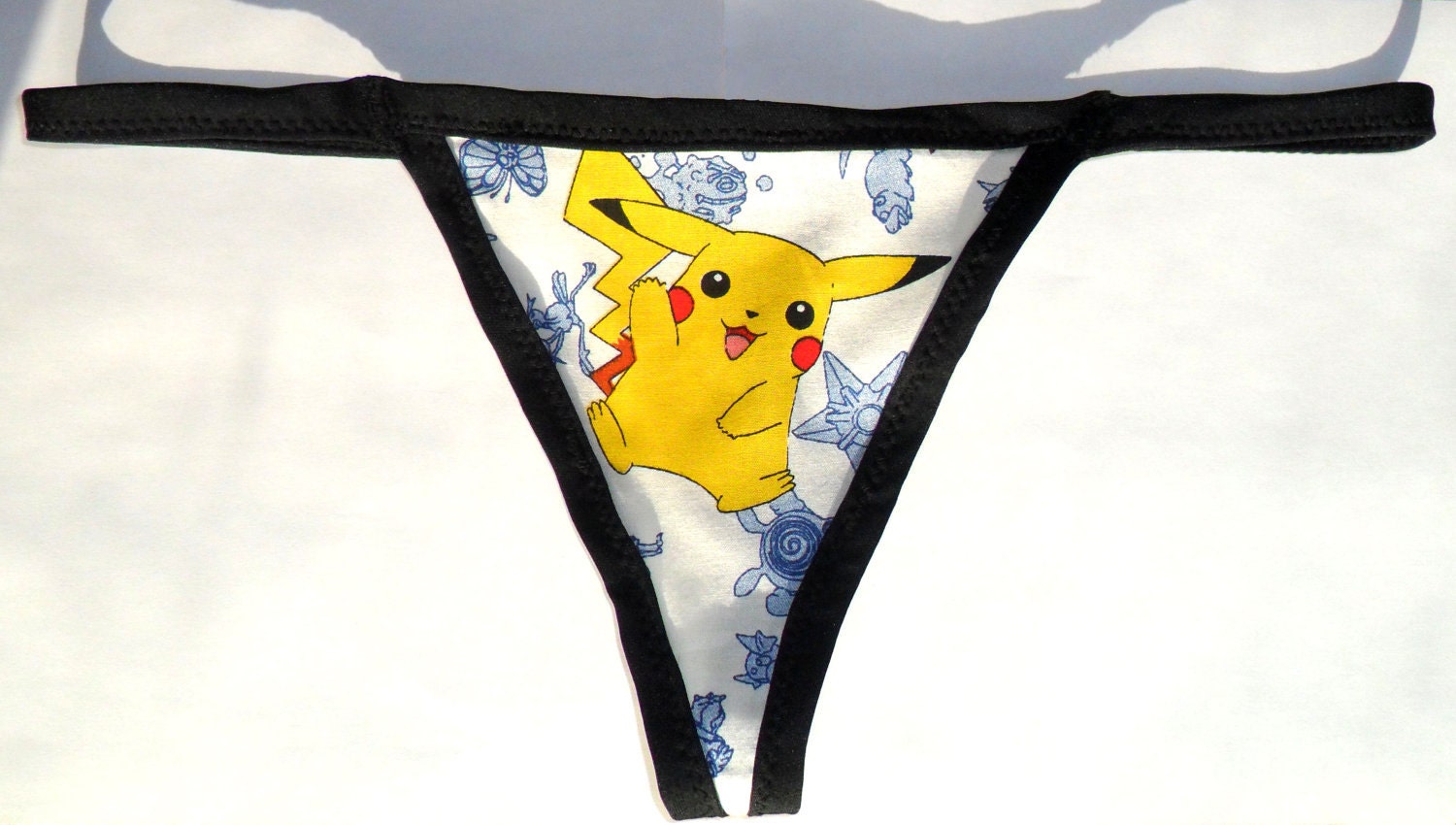 I bet this was the exact thong th-thong thong thong Cisco was thinking about when he wrote his infamous tune. This Limited Edition! thong is available in size S-L. Shake your jiggle-jiggle-jiggle-jiggly-puff yeah! for only $12.00 at
shopMissMonica's store here.
Now that I've thundershocked you into thinking sexy-time thoughts when watching snorlax snooze his way around Vermillion City, go get some...lingerie to show your Pokemon Trainer how it's really done.