If you're anything like me, you get bored and restless easily. Many times this translates, for me, into redoing my home. Personally, we're currently in the middle of a shower remodel, but if redoing fixtures and finishes isn't in your budget, you can always add little accents around your house to liven up a room. Of course, you'd want to do it Geek style.
I wandered around Etsy for a bit to find a few, fun things to spruce up your living space. Check out these adorkably awesome things that will sure to personalize your geek cave.
Let's begin with one of the simplest ways to refresh your home: throw pillows.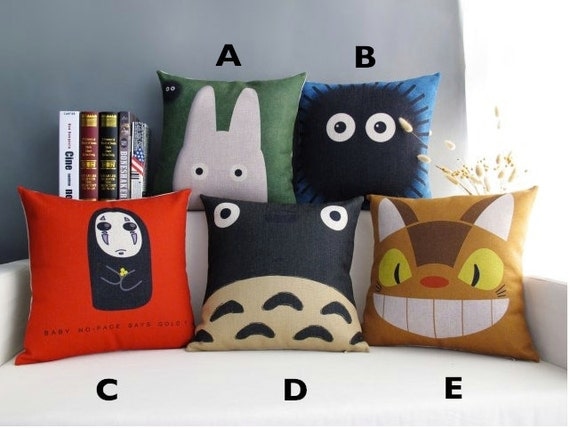 Hayao Miyazaki's Totoro is one of the most beloved illustrated movies of all time.
Homederful
has created five different, very cute pillows featuring different characters, including my favorite, the Catbus.
Although slightly written in Engrish, the shop owner describes,
"This product is 100% natural cotton exports thick pound, foreign manufacturers, export quality, 100% praise, quality is guaranteed. Hemp cloth very textured, pro and earth colors, thick slightly rough texture, is the pursuit of natural simplicity, low-key luxury you the most suitable choice. "
You can purchase the pillows
here
for $19.85 each.
The kitchen and dining room are two areas that could always use a little fun TLC. Here are a couple of cool items you could throw in for a bit of color and character: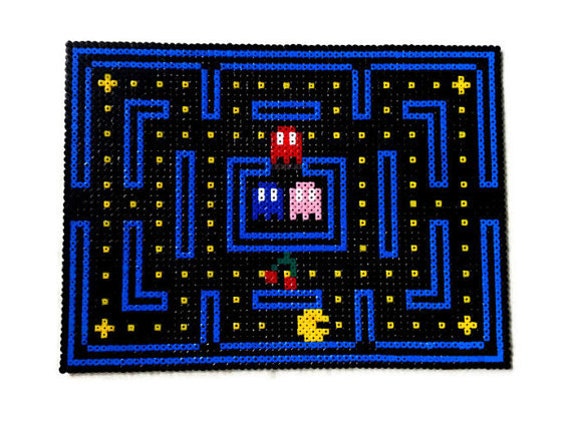 Pac-man placemats are sure to keep your guests entertained, even if they're eating salad.
The mats are backed in cork, helping to regulate any temperature from hot plates. Shop owner
KimsHandmadeCave
writes,
"These table mats / place mats are based on the Pacman video game. The table mats features pacman, 3 ghosts (Inky, Pinky and Blinky) and cherries. Each mat is different with pacman and the 3 ghosts moving around the mat in between each mat. Each table mat is backed in cork. "
The mats are made to order, so please allow 4 weeks for delivery. You can purchase them
here
for $43.81 a single or $140.20 for a set of four.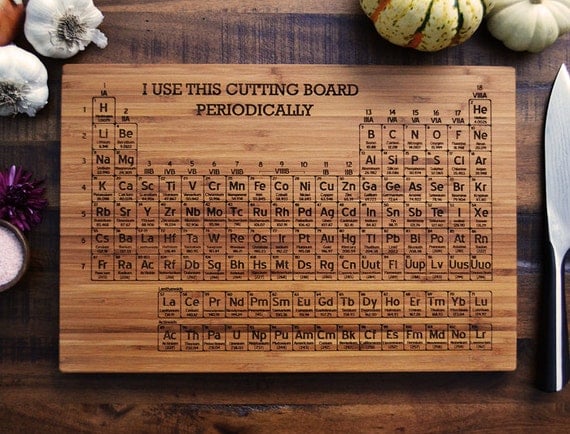 This cutting board is fabulous for those who cook - after all, what chef doesn't have a bit of chemist inside them? It's also eco-friendly! Writes
ElysiumWoodworks
,
"The original Periodic Table of the Elements cutting board! One of the greatest features of our Periodic Table design is the ability to personalize the 118th element Ununoctium. You may use this power to create an element named specifically for a person you know, or to commemorate a special occasion such as a graduation or wedding anniversary. The perfect gift for science students and teachers, graduates, professionals or anyone who just likes a little chemistry in the kitchen. The table is both beautifully engraved and fully functional, complete with atomic masses, element symbols and element names. We've also included both recently named elements Flerovium (114) and Livermorium (116) for a completely up-to-date design. Engraved on eco-friendly bamboo, a durable and sustainable wood which is naturally resistant to bacteria."
Purchase it at
ElysiumWoodworks
for $40.00.
Lighting is a very important feature of a home. It adds ambiance, character, and even texture to what can be a monochromatic theme. This particular lamp will add some color and heart to your room: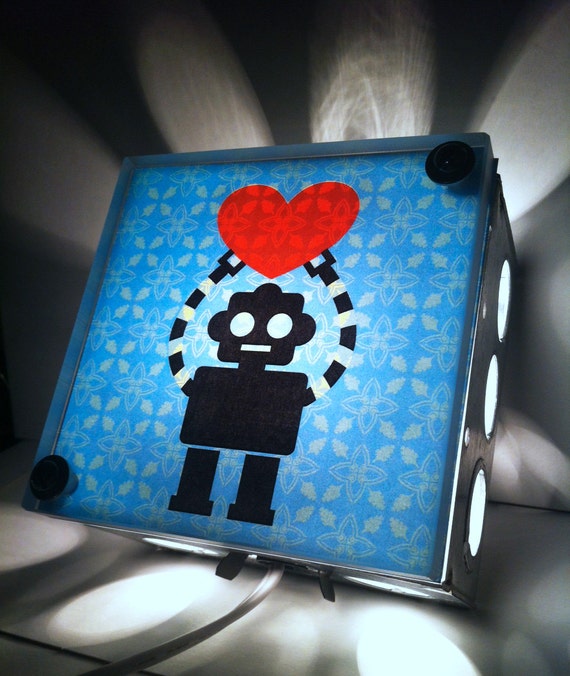 The "Robot Love" night light is meant for a nursery, but I don't see why you couldn't use it elsewhere. From the shop of
TheRekindledPage
,
They are small hanging night lights that are made from Repurposed & Upcycled items! They each have an Industrial Vintage feel to them while keeping with an eco friendly theme!

Custom made from my Vintage Dictionary Print designs using a repurposed, industrial electrical box. I use half-inch thick custom cut acrylic panel to additionally magnify my print with a thinner sheet of acrylic under the print to protect it. The 2 panels are then mounted onto the electrial box. My boxes are left raw to enhance the industrial vintage feel.
Another eco-friendly way to show-off your geek chic. You can purchase it
here
for $36.00.
Tomorrow I'll cover a few more items I found for your geeky interior decor needs. Happy shopping!